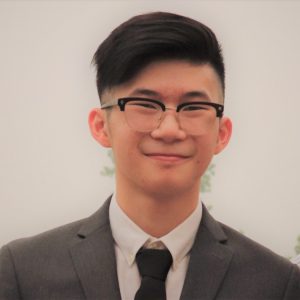 By Alif Bin Khorshed Ahmed and Terence Ndabereye

Ryan Li is an accomplished electrical engineering co-op student at the University of Alberta, currently in his second year. He has been involved with AlbertaSat since August 2020 as a member of the power team.
Since he was a child, Ryan has always been fascinated with space and satellites and how they worked. He recalled that for every science research project in school, he would always voluntarily seek out topics that related to solar panels and power generation. This interest in solar panels endured after all these years, turning into motivation for Ryan to join AlbertaSat. As a member of AlbertaSat, he has gained essential experience and learned useful skills that will help him in his career path as an engineer, and he is excited to see what else the future holds.
After joining AlbertaSat, Ryan's successful attempt at completing a kick-off project, related to Printed Circuit Board (PCB) designing, initiated him into the power team. His experience with this admission process was "challenging," as he described it, but that it was interesting to learn and research something completely different from what he was used to.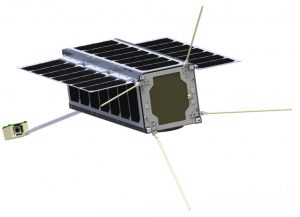 As a member of the power team, Ryan has assisted in the completion of a power failure analysis document, where he helped debug Python code while analyzing data for cases where solar panel wings would not deploy. Currently, Ryan is working on a document detailing choices and procedures of how solar panels are going to be attached to the boards onboard the CubeSat.
Alongside the tasks for AlbertaSat, Ryan further dedicates his time as a Systems Engineering Deputy Lead for AlbertaLoop, another project design club for the University of Alberta, which he joined at the same time as he joined AlbertaSat, in August 2020. He has helped create documents and database folders while managing 4 sub-system teams and their product creations.
This diverse portfolio of tasks certainly goes hand-in-hand with Ryan's decision to pursue a degree in electrical engineering. He ensures that he will be able to work in as many fields as he could want throughout his career with the skills and knowledge he will gain, especially due to his degree's academic nature to blend hardware and software together. This drive for experience has led Ryan to choose a co-op degree instead of the "traditional" degree. Over the spring and summer terms of 2020, Ryan worked as an Undergraduate Research Assistant in the research and development of a Hot Box Apparatus.
Even with such a heavy workload and a hectic schedule, Ryan makes time for his hobbies: playing videogames and watching anime. He has recently been enthusiastic about "Stardew Valley," which he enjoys playing with his friends, and has remarked on a game called "Enter the Dungeon" as a "solid dungeon crawler."
When asked for any advice for new members of AlbertaSat, he advised to "make sure, if you have time, to start your work as soon as possible so you don't get caught up with other tasks," which seems most likely to be the secret behind his well-balanced lifestyle, even with such burdening time-sensitive responsibilities.