Our lab facility is commonly referred to as the "Project Room" and it situated in the Engineering buildings on the UofA campus. It is roughly half office space, half hands-on work space. 
Our ground station has UHF and VHF capability, and is situated on the roof of the Engineering buildings. It is based on the M2 Antenna Systems models 436CP42UG (UHF) and 2MCP22 (VHF) antennas. We use the RF HamDesign SPID-RAS rotator, and RG400 coax running downstairs into the building where the ground station computer and other RF equipment is located.
A live stream of the ground station can be viewed here.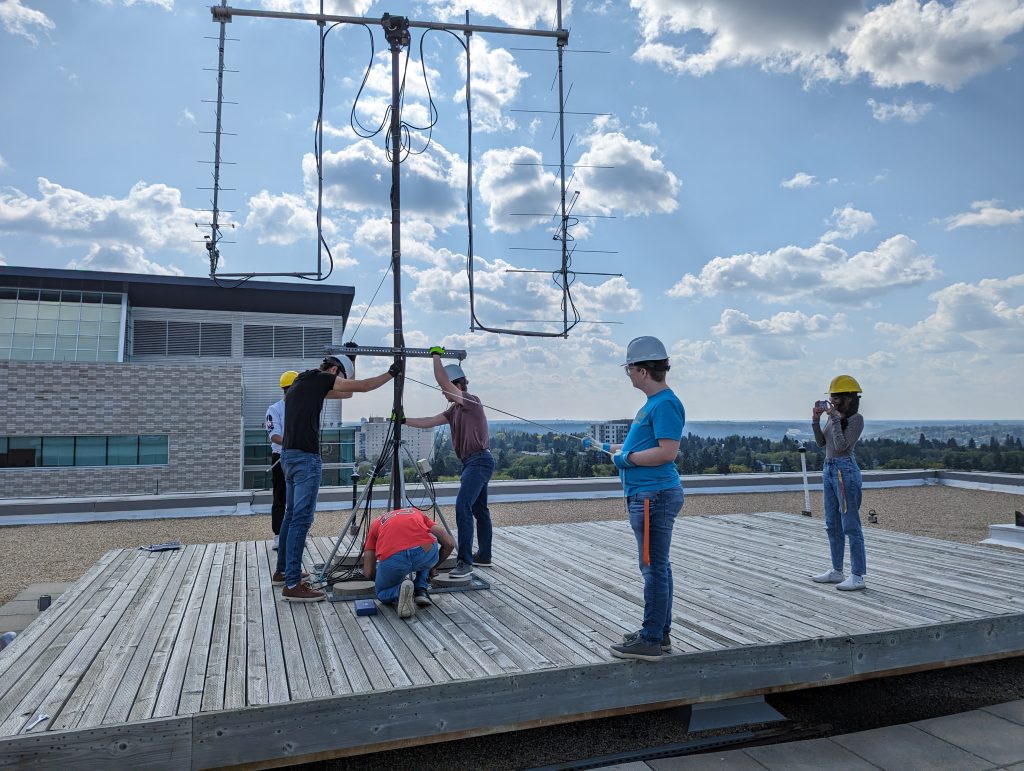 The AlbertaSat cleanroom is our main spacecraft assembly space. It was built using hardware store materials over the course of 4 months, and cost around $2500 CAD to build in 2021. The basic design consistens of a ABS/PVC pipe frame supporting two large industrial air filters, with vinyl sheeting wrapped around the outside. We can meet ISO 8 standards reliably, and ISO 7 most of the time using this design.
The usable area is 4.2×4.2m, which we've utilized by adding bench space around the outside, plus our TVAC and a laminar flow table (which offers an even higher degree of cleanliness for more sensitive tasks, such as optics assembly).
Our thermal vacuum chamber fulfills critical CubSat testing needs for our group. It is a retrofitted bell jar which we upgraded with new pumps and a thermal hot-plate system designed by a mechanical engineering capstone team at the UofA. 
The TVAC can reach pressures down to apprimately 10e-5 torr, and is designed to control the temperature of a 3U CubeSat from -40 to +70 degrees Celsius.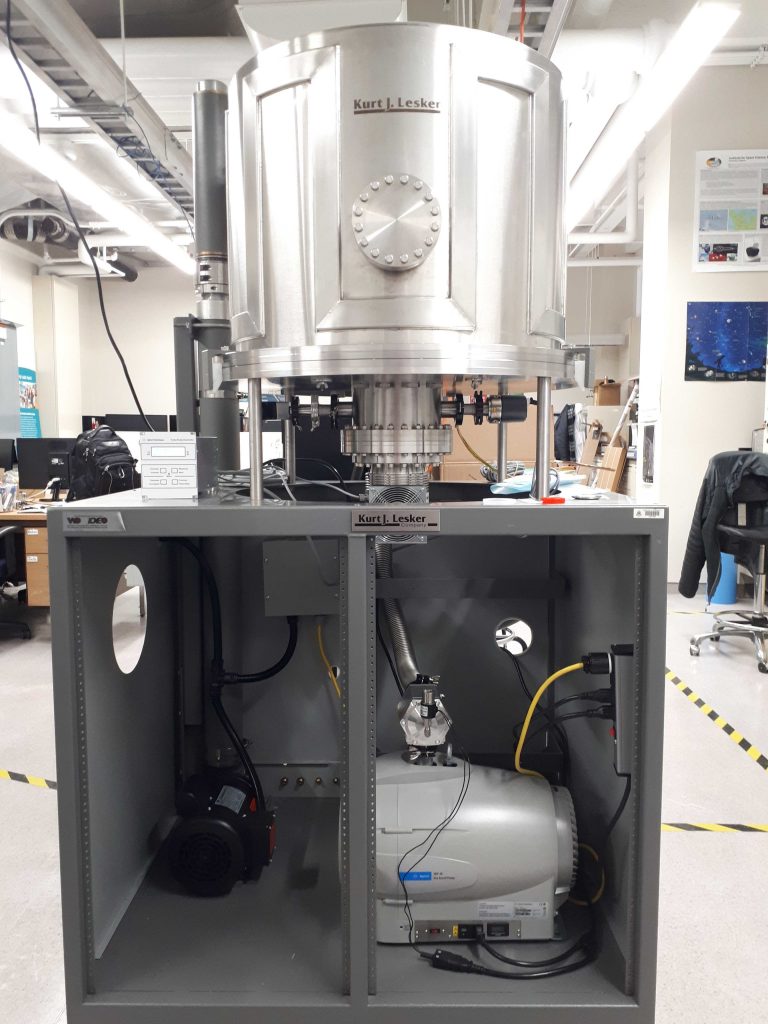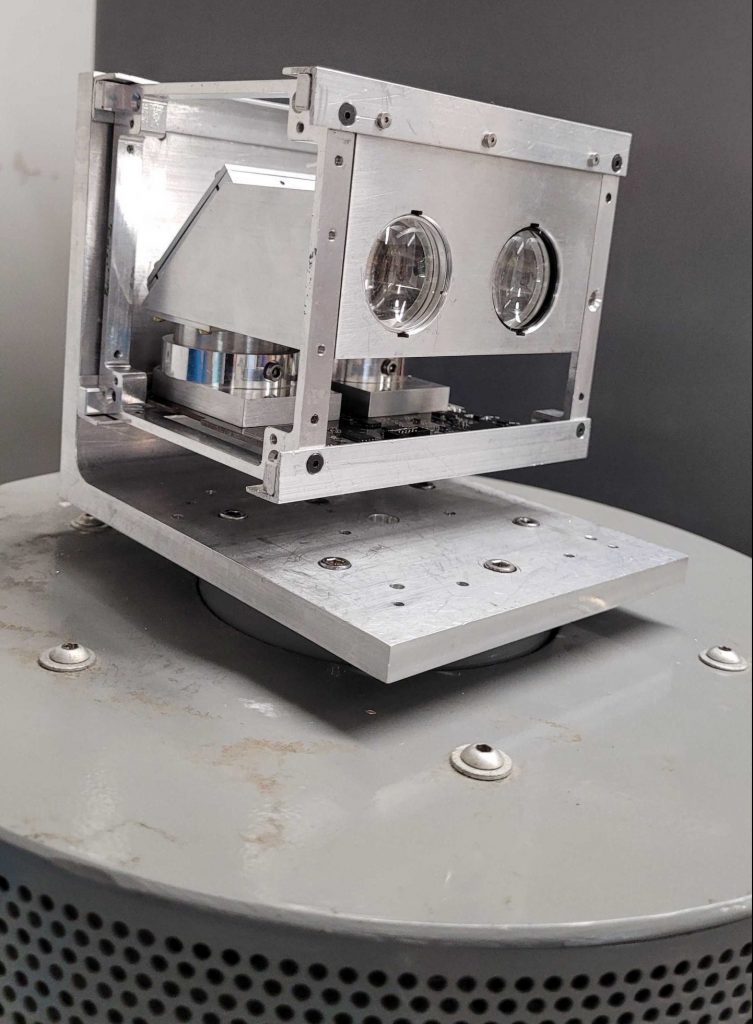 We also have a small vibration-testing shaker table in the lab. This can currently be used for small parts, but there are plans to improve this setup to enable use to shake larger pieces.
Shown in the image is testing of an Iris imager prototype on this small shaker table.