Our Community Involvement
Since AlbertaSat's Educational Outreach Team was founded in 2014 our dedicated university student volunteers have shared our passion for space and immense breadth of knowledge with over 6800 kids across Northern Canada. 
To inspire the next generation of scientists and engineers, we offer hands-on multidisciplinary lessons and activities for students in grades K-12. All of our sessions cover learning outcomes from the Alberta Education curriculum, are completely free and are run by trained members of AlbertaSat. We cover a variety of topics including CubeSats, the northern lights, coding and circuitry.
Jasper Dark Sky Festival
October 2022 & 2023, we took a road-trip to Jasper and had four of our university mentors share our many engaging classroom sessions with Jasper students in collaboration with WISEST (Women in Scholarship, Engineering, Science, and Technology) and Jasper Tourism. Over two days we visited thirteen classrooms!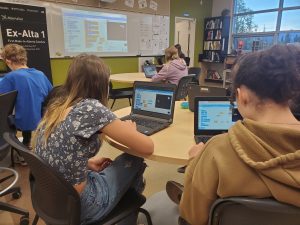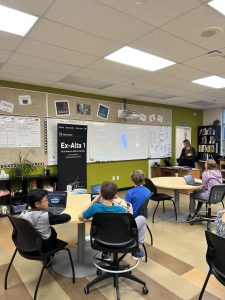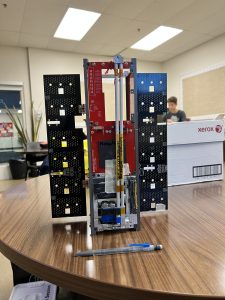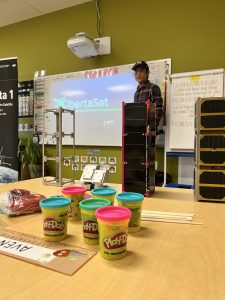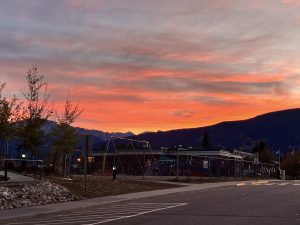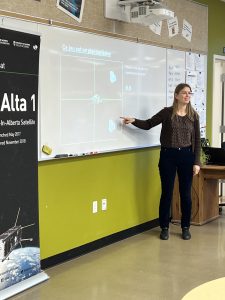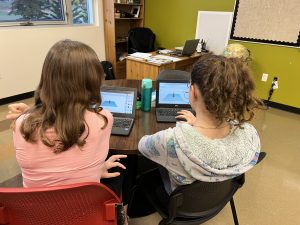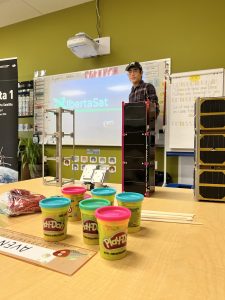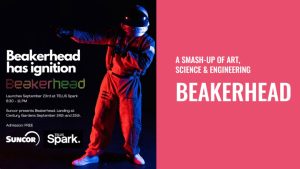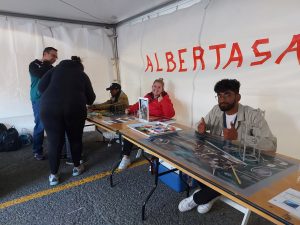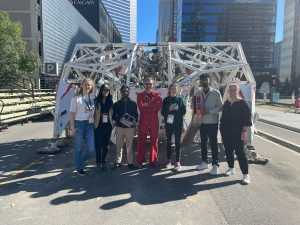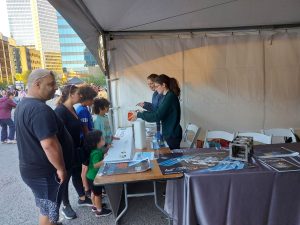 Beakerhead
September 2022 we travelled to Calgary to participate in the 9th annual Beakerhead Festival, a public party at the cross-roads of Engineering and Art. One of our team members presented at the opening night PechaKucha #41 in the TELUS Spark Science Center. Over the weekend our six mentors worked tirelessly to share our enthusiasm for space with many hundreds of amazing people passing through.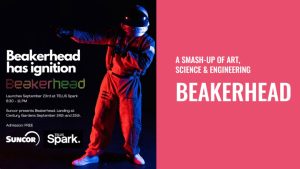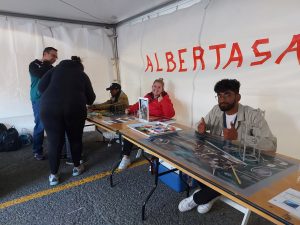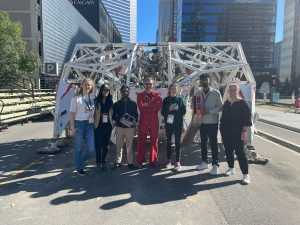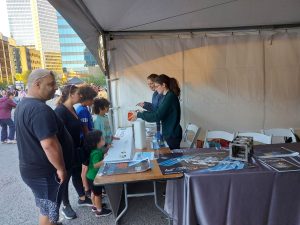 Millwoods ACE Back to School 
In late August 2022 we teamed up with Only Together Events and designed an afternoon of satellite learning for the Millwoods Community Centre. We created hands on learning opportunities for every stage of a satellite's life cycle: from planning and design, to building and testing, to data collection and analysis, even satellite decommissioning! Over 100 kids came and learned with us!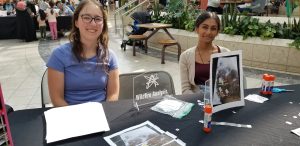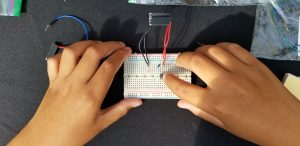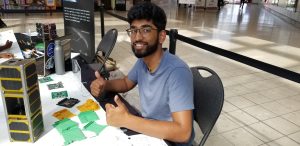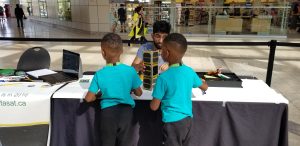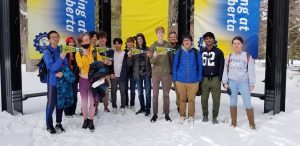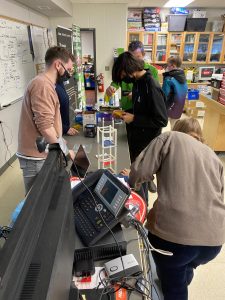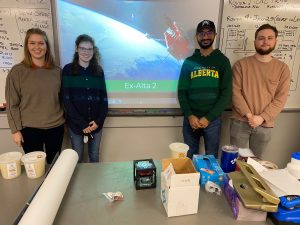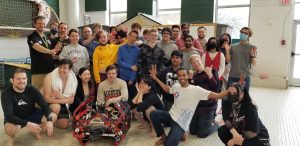 The United Robotics of Lacombe (URL)
 Every year we visit this incredible group of high school students who are keenly interested in robotics and STEM. Many students from Lacombe Composite High school have continued on to the University of Alberta and joined AlbertaSat as undergraduates.
January 2022 we joined forced with the UofA's Autonomous Robotic Vehicle Project and invited the URL to the UofA to learn from both of our incredible student teams.