Member Spotlight – Molly French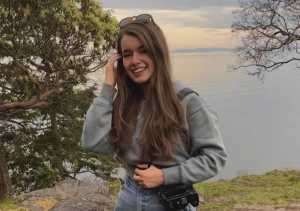 By Carter Wassill and Rogerio Neto

Molly French is a mechanical engineering student at the University of Alberta and is the current mechanical team lead at AlbertaSat. Joining the club in her first year, Molly's passion for space has only grown bigger, loving every moment spent on the team. 
Molly's first experience with AlbertaSat came from a news report she heard in high school, which instantly interested her in joining. The idea of working on a real  functional satellite was a dream come true, and she joined as soon as she could after enrolling at the University of Alberta. Since then, she has risen through the ranks to become the mechanical team lead, and has worked on the Icarus structure design for Ex-Alta 2, as well as 3D modeling, drafting, and structural and thermal analyses.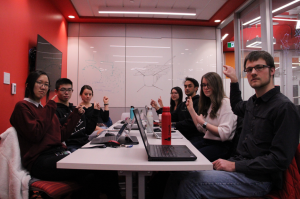 When asked what her favorite part of being on AlbertaSat is, Molly had two answers. First, the community. Everyone on the team loves space and they have created a community where they can all come together to learn as much as they can. Molly emphasized how leading and collaborating with a team as multi-disciplinary and knowledgeable as AlbertaSat's has been incredibly rewarding, and has afforded amazing opportunities to learn and grow in the field of aerospace and satellites. Her second favorite thing was the opportunity to work on something that will eventually be functioning and orbiting in space; not just anyone can say that their fingerprints have left the atmosphere. Working on Ex-Alta 2 has been an incredibly memorable experience for Molly. 
Growing up in rural Alberta, Molly loved making things. She started out by working on sheds and equipment with her dad. This interest was one of the key factors that led her to choosing mechanical engineering as her major in university. Space was also a mainstay in Molly's interests, having a telescope as a kid that fostered a love of all things astronomical.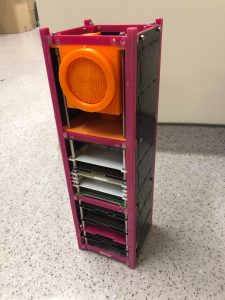 In her fourth year of mechanical engineering, Molly is doing what many students can only dream of: travel. Being able to land internship opportunities at various prime locations across the country, she was able to gain significant engineering experience while being able to take on a change of scenery. Currently, Molly is doing an internship at the Canadian National Railway in Montreal, working on the automation of railway systems. 
If you need some advice for joining AlbertaSat, or any club at all, Molly says: just do it! Even if you have no prior experience or knowledge, AlbertaSat is a place to learn and is full of people who are passionate about space, looking to learn from and teach others. When she joined, Molly did not know how to 3D model with SolidWorks or code with Matlab, but given a few years and a welcoming passionate community, she has become a skilled leader on the team. 
Molly may not be 100% sure where her career may take her, but aerospace still holds the strongest draw. Whether she continues her education to pursue a master's degree in aerospace engineering, or goes straight into the workforce, one thing is certain: the sky's the limit!