Member spotlight – Jennifer Yip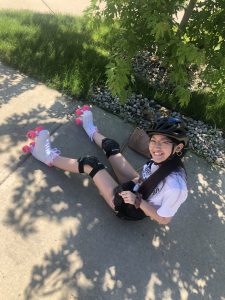 By Rachit Anugula and Atharva Kulkarni

Jennifer Yip is a 3rd-year mechanical engineering student who joined AlbertaSat in August of 2020. Jennifer was not completely sure what discipline she wanted to take when first joining the university. She decided to go into mechanical engineering due to its broad applicability and outlook for the future. Jennifer wanted to first choose her discipline before joining AlbertaSat so that she would be able to effectively devote her time and effort to AlbertaSat, while also gaining practical experience in her field of choice. 
Jennifer has been and continues to be involved in various projects outside of AlbertaSat. She has participated in a Dean's Research Award, working with gecko adhesives in a four-month research term under Dr. Sameoto. Jennifer has also worked on Alberta Loop and was part of the propulsion team working on the linear induction motor. Currently, Jennifer is part of CAN-RGX, an experimental competition held by SEDs Canada in collaboration with the Canadian Space Agency and the National Research Council of Canada. Her team is one of four to be selected from across the nation to participate; they are designing an experiment for electroadhesion robotics to test in microgravity conditions on a parabolic flight. "It's very interesting because a lot of these parts and technologies that are used on Earth, apparently don't work in zero gravity."
Although Jennifer joined AlbertaSat when the COVID-19 pandemic began, it did not hold her back from her progression in the program. "I haven't been involved in many of the in-person activities because of all the restrictions, but it was nice to start online because it's not as overwhelming when you can join the meeting from your house." Jennifer has not been able to experience AlbertaSat in its entirety, but that has not stopped her from growing and developing her skills in mechanical and technical design, as well as time management.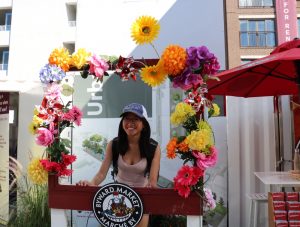 When asked about the advice she would give to new and upcoming members of AlbertaSat, Jennifer made it clear that communication was key. For example, when she and her team were selected to participate in CAN-RGX, she immediately let the ADCS team lead, Andre, know about it, allowing her to focus on the competition without any unwarranted stress about her AlbertaSat responsibilities. In Jennifer's words, "Ask lots and lots of questions; everybody you're working with knows a lot and won't hesitate to help you and explain concepts more understandably."
Thank you Jennifer for all your contributions to AlbertaSat. We wish you all the best for CAN-RGX and the rest that is yet to come!